fitplay is a mobile application that allows you to earn money (PayPal) and Zalando gift cards by testing new mobile games.
1. Download and install fitplay
First, download the fitplay application by using this link to get a registration bonus of 3333 coins.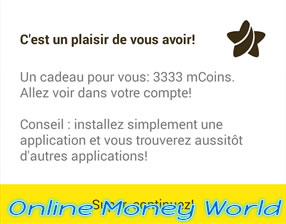 You will also receive 25% of my earnings ;-)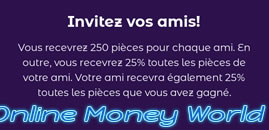 Once installed, fitplay will offer you some games to test.
Currently, you can play to this game : Jigty Jelly.
2. How fitplay work
Earn money with fitplay is simple :
you start fitplay
you install one or more games suggested by fitplay
you play these games
More you play to these games, more you will earn mCoins.
However, be aware that the remuneration by period (a number of minutes varies depending on the game to which you play) eventually decrease increasingly over the weeks.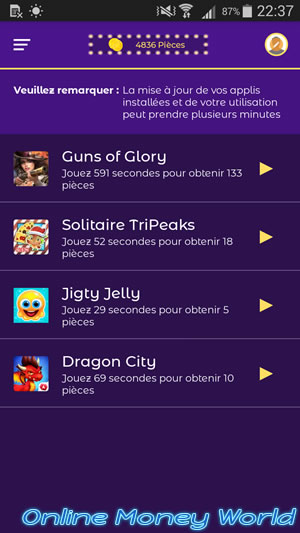 The purpose of fitplay being especially make you discover new games. If you like this game, you will continue to play it even if you no longer earn money for this game.
Therefore, it's highly recommended to check the existence of new games to test in fitplay to continue to earn money by playing mobile games.
3. Make money with fitplay without doing anything
If you ask how do fitplay to know that you play a game that fitplay proposed and well here is the answer : it looks simply if one of the games that you have installed is launched on your smartphone and that it is not sleep.
So just start a games proposed by fitplay and install an application preventing your smartphone to sleep.
To do this, install the "Keep Screen On - Keep Your Screen Awake" application from the play store.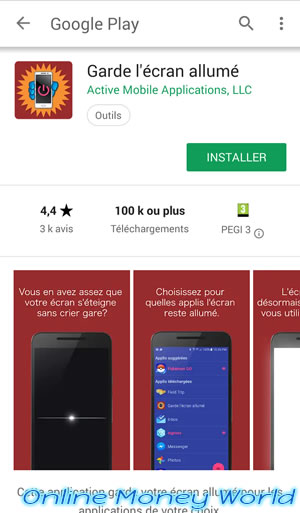 Once installed, click open.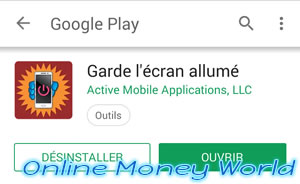 As explained at the first launch of this application, it keeps the screen ON only when the desired application is currently open.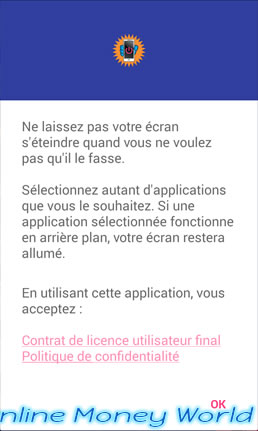 First, select fitplay in the list to keep the screen ON when you use fitplay.
4. Install a game and start earning money
To play a new mobile game while earning points on fitplay (exchangeable to gift cards or PayPal money), open fitplay and click on the game to install.
In our case : Jigty Jelly.
As indicated by fitplay, you will be redirected to the play store for the installation.
Which avoids installing malicious APK.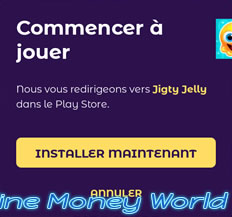 Click install.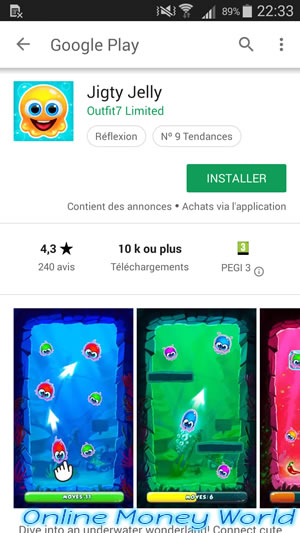 Once installed, close the play store and reopen the "Keep Screen On - Keep Your Screen Awake"
In the list of applications which is displayed, click one that corresponds to the new game you just to install (Jigty Jelly).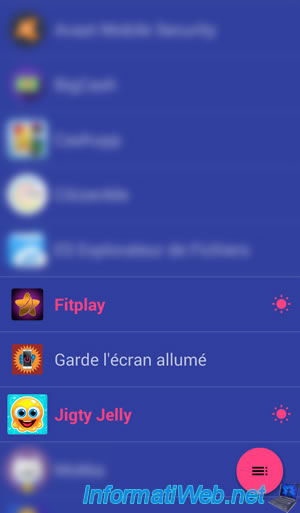 Start the game.
Once launched, you can see a small Sun appeared in the icons displayed at the top of the screen.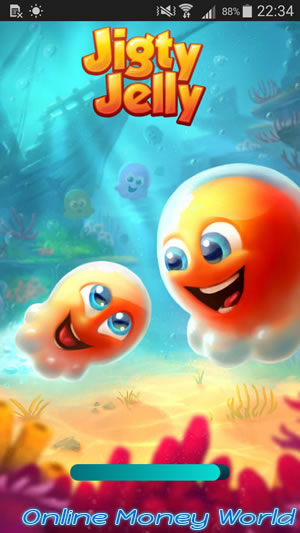 This icon corresponds to the "Keep Screen On - Keep Your Screen Awake" notification which indicates that your smartphone will never sleep.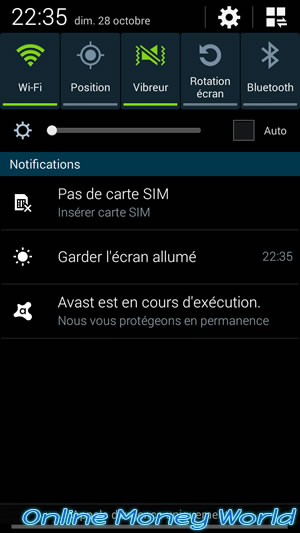 Start to play (or simply wait) and you will see some "+ xx coins" notifications from time to time.
Meaning that more the game is open a long time, the more of coins you will earn and thus money.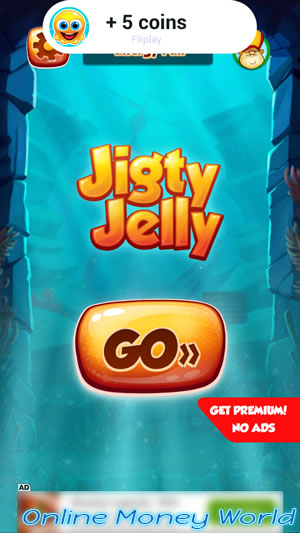 5. Continue to earn money with fitplay
For that, put your game in pause, and return in the "My apps" menu of fitplay.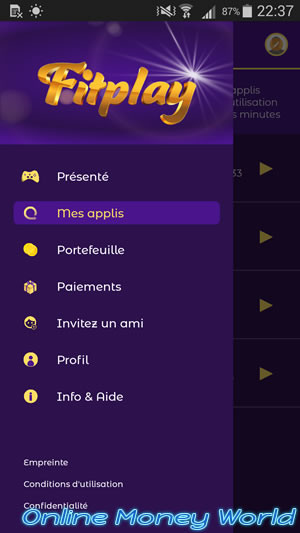 Here, you will see how many coins you can earn in how long for which games.
Which allows you to check if the remuneration is always interesting or if it's preferable to install another new game proposed by fitplay to continue to earn money with this mobile app.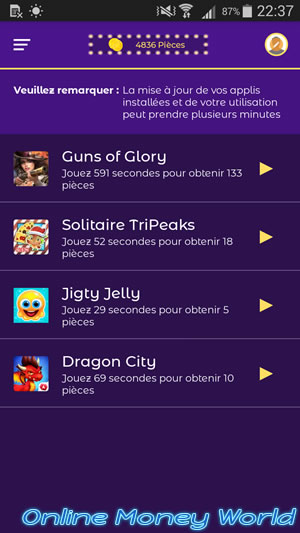 Last possibility, if fitplay no longer offers new games for the moment : be aware that the author of fitplay had also created the AppLike and Coin Pop mobile apps (which are very similar to fitplay).