Advertising networks
Advertising networks are professional sites that allows companies but also individuals to promote their products, services and / or their website.
This is possible by using the Advertiser section of these sites.
Nevertheless, the one that interests you and that allows you to earn money is the Publishers section of these sites.
With these advertising networks, you can try to monetize especially the hosting of your website.
These sites often provide :
- CPM banners : paid for 1000 impressions
- CPC banners : paid for clicks only
- CPA or CPL banners : paid for specific actions (examples : registration on the advertiser's site, subscription to a newsletter, ....)
- eCPM banners : mix between CPC and CPM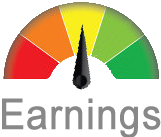 Earnings can be low or high. Everything depends on the traffic, SEO and quality of your site.
Sites comparative
Name
Server
Review / Status
MaxAds


20€

1 level : 10%




PayPal, Skrill, Bank transfer

2015






Trusted




1 proof

Pubdirecte


20€

1 level : 10%




PayPal, Skrill, Bank transfer




Trusted




31 proofs

The Moneytizer


50€

1 level : 15 € / 5€




Bank transfer, PayPal

2014


|

63302




Trusted




1 proof

PopAds


5$

1 level : 10%




PayPal, Bank transfer, Bitcoin, Credit ...

2010




Trusted




1 proof

Mediaffiliation


50€

1 level : 5%




Bank check, PayPal, Skrill, Bank transfer

2009




Trusted

Microsoft Advertising (Bing Ads)

No referral program


Credit cards, PayPal, Bank transfer

Trusted

surfe


0.03$

No referral program


Payeer

|

1446

Trusted

Web-Incentive


2€

1 level : 10%




Hipay Wallet, PayPal

2012


|

1533

Trusted

Webmonetiser


20€

1 level : 50 % / 30 %




PayPal

Trusted

ZetAds


100$

No referral program


PayPal, Bank transfer, WebMoney

2016






Unknown