English
English traffic exchange (or TE) are well-known sites and widely used by English users to broadcast all kinds of sites, including paid sites.
All English traffic exchange are manual, which provides good visibility. And that is why they always have thousands or even tens of thousands of members.
Note that there is only one English traffic exchange which is automatic. This site is called Twistrix.
Traffic exchange are very useful to promote sites in English and some of these traffic exchange only accept sites in English.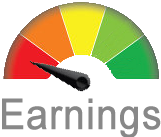 Most English traffic exchange offer PayPal payments, but you can only earn money by recruiting new members.