Surf bar
Surf bars allow you to make money by running a bar on your computer while you do other things on it.
Generally, these paid bars display banners in the 468x60 format, like that of AWBarre :

Indeed, when the bar is launched, different banners will appear over time and each view will allow you to earn points on the site where you downloaded it.
This type of site will not make you rich, but will allow you to earn a few euros without doing anything.
Warning : some surf bars, randomly displayed presences codes that you need to validate on it.
In addition, if the mouse doesn't move, some bars will be paused to avoid cheating.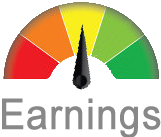 Earnings are low, but it only takes a few seconds per day to run the bar and log in to your account.
Sites comparative
Name
Server / Site
Review / Status
Argent-Barre


25€




0.1€ / 1000 points

1 level : 10%




Hipay Wallet, PayPal

2013


|

2926

Trusted

cheyen barre


25€

No referral program


Bank check, Hipay Wallet, Mobiyo ...

Trusted

BubulleBarre


10€




0.13€ / 1000 points

2 levels : 100% Bubulle Pass / 1 ticket Shark




Gift cards, Hipay Wallet

2015


|

7005

Doubtful

AWBarre


1€




0.111008€ / 1000 points

7 levels : 15% / 10% / 5% / 3% / 2% / 1% / 1%




Hipay Wallet, PayPal, Payza (AlertPay)

2007


|

34496




Closed

PackBarre


1 level : 100% (1 NewPack)




Bank transfer

2007


|

367279




Closed

MyCashBar


5$




0.0066$ / 1000 points

5 levels : 20% / 20% / 20% / 20% / 20%




Bitcoin, Bank check, PayPal

2016


|

94307




Closed

drumline-fun


6€




0.015€ / 1000 points

1 level : 10 %




PayPal

|

100

Closed

Profits-Barre


6€




0.01€ / 1000 points

1 level : ? %




Hipay Wallet, Neteller, PayPal, Payza ...

2015


|

185

Closed
Latest doubtful sites detected