Mobile applications to earn money
Mobile applications to earn money
Now, almost everyone has a smartphone and/or a tablet.
And since many of them work with the Android operating system, it allows companies to create mobile apps to earn money or gifts.

Usually, you will be rewarded for :
install mobile apps on your smartphone or tablet
test mobile applications
perform some tasks with a mobile application (mobile Internet may be required for this type of mobile application).
Nevertheless, because Apple is very restrictive about paid applications (for making money or participating in contests), you will find more paid apps for Android than for iOS.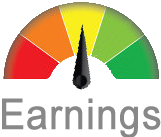 Earnings are very variable from one application to another.
Sites comparative
Name
Server / Site
Review / Status
Money RAWR


0.34€

1 level : 10%




Gift cards, PayPal

2018


|

5000000




Applike




Trusted

Google Opinion Rewards


€0.5 / month

No referral program


Gift cards, PayPal

2017


|

10000000




Trusted




23 proofs

Mokka


2€

|

1 € / 8 days (4€ / month)

1 level : 10%




Gift cards, PayPal, Paysera

2018


|

762




Unknown




1 proof

CitizenMe

No referral program


PayPal

2014


|

50000




Unknown

Lotto Day

No referral program


PayPal

|

50000

Unknown

Scratch Day


5€

1 level : 100000




PayPal

2019


|

1000000

Unknown

AppStation


10€

1 level : 25% / 25%




Gift cards, PayPal

|

1000000




Applike




Doubtful

Cash Alarm


0.4€

1 level : 25% / 25% + 250 coins




Gift cards, PayPal

|

1000000




Applike

Doubtful
Your country is not accepted on the sites below
Name
Server / Site
Review / Status
Shopmium




1 level : 3€




PayPal, Bank transfer

|

3000000




Trusted




12 proofs

MyShopi (Belgique)



No referral program


Bank transfer

|

4500000




Trusted




2 proofs