French
The French autosurfs are sites that allow you to get hundreds or even thousands visitors on your website in a short time.
Most of you will use these sites to increase the number of visits shown on your hit counter, to earn money with ads CPM, or to promote your PTP pages and earn a little money through them.
Characteristics :
they are often automatic.
the average number of registered members is 100 per site.
Warning : If you add Google Adsense ads on your website, do not broadcast it on autosurfs. Otherwise, you will be banned from this advertising site. Instead, choose an advertising site as pubdirecte that is less severe.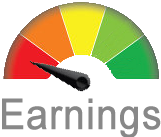 Most French autosurfs not allow you to earn money, because they were not created for that.
Nevertheless, some autosurfs offer to pay you through PayPal or offer codes for free game sites.
Sites comparative
Name
Server / Site
Review / Status
Netvisiteurs


Automatic




5 credits / 10s




Option : IP filter

1 level : 12%




ADS : CPM

2008


|

47901




Unknown

Otohits


Automatic

|

1:1




60 credits / 60s

1 level : 10%

2013


|

117122




Unknown

autosurf-tranquille


Automatic

|

1:0.8




0.8 credits / 17s




Option : IP filter

1 level : 15%




Earnings : PTC, PTS, daily bonus, grid




ADS : PTC, CPM




Contests : surf, sponsor, PTC, PTP

2015


|

30




Paleno




Trusted




5 proofs

FeelingSurf


Automatic

|

60%




0.6 credits / 10s




Option : IP filter

1 level : 10%




Earnings : PTC




ADS : PTC




Contests : surf

2007


|

40000




Unknown

Hawaii-Surf


Automatic

|

0.5:1




0.5 credits / 20s

1 level : 20%




Earnings : PTC, PTS, daily bonus, grid




ADS : PTC, CPM




Contests : surf, sponsor, PTC

2015


|

196




Paleno




Unknown

Autosurf Officiel


Automatic




0.5 credits / 12s

1 level : 8% + 100 credits




Earnings : PTC, daily bonus, grid




ADS : PTC, CPM




Contests : surf, sponsor

2013


|

2167




Unknown

Le1er.net


Automatic

1 level : 10% + 100 crédits

2008


|

21058




Unknown

Autosurf du Soleil


5€

Automatic




0.7 credits / 14s




Option : IP filter

1 level : 10%




PayPal




Earnings : PTC, PTS, tag CPM (468x60), daily bonus, grid




ADS : PTC, CPM




Contests : surf, sponsor, PTC, PTP

2018


|

106




Paleno




Unknown

eBesucher


2€

Automatic

2 levels : 8% / 5%




PayPal, Bank transfer

2002






Unknown

Nols-O-Surf


Automatic




0.9 credits / 14s

5 levels : 100 credits + 15% / 10% / 7% / 5% / 3%

|

2481




PHPmySurf




Unknown