PTP (Paid To Promote)
PTPs are sites where you are paid to broadcast a promotional page.
This kind of site is funded solely through advertising and works most of the time with the PTP script created by creadunet.
On these sites, you will see that the promotions pages contain a lot of banners displayed with scripts provided by various advertising networks present on the Internet.
The CPM conversion rate offered by advertising agencies is very low and the rate proposed by PTP is always low too.
In short, to earn some money on this type of site, you must register on automatic french traffic exchange sites who accept your PTP page.
Generally, french traffic exchange sites have a PTP category, but not all.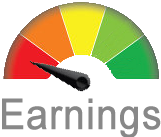 PTP sites work by displaying banners CPM offered by many advertising agencies.
However, this rate is low and the PTP conversion rate is low too.
Sites comparative
Name
Server / Site
Review / Status
EurosPTP


10€




1.3€ / 1000 points

1 level : 10%




PayPal




With IP

2006


|

18823




Trusted

Rotate4u


10$




0.113$ / 1000 points

1 level : 10%




PayPal, Payza (AlertPay)




With and without IP

2015


|

3570




SMRotator




Unknown

Adz2You


0.01$




0.0042$ / 1000 points

1 level : 10%




Bitcoin, Payeer, PayPal, Perfect money, ...

2016




Unknown

dizee-ptp


3€

No referral program


PayPal

|

4818

Unknown

Kim PTP


1€




0.05€ / 1000 points

1 level : 10%




PayPal

2019


|

115

Unknown

Leader 2.0 PTP


5€




104€ / 1000 points

1 level : 10%




PayPal




PTP creadunet

Unknown

rotatemyads


1$

1 level : 10%




PayPal, Payza (AlertPay)

|

424

Unknown

RotateMySite



0.00018 / 1000 points

1 level : 10%




PayPal

|

770

Unknown

rotate4all


2€

No referral program


PayPal

|

9870

Doubtful

Adzbux PTP & Surf


1$




0.2$ / 1000 points

No referral program


Bitcoin, Credit cards, CoinPayments, ...




With and without IP

2016


|

35791




EvolutionScript

Scam