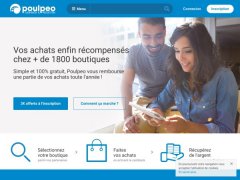 Poulpeo

Description
Poulpeo is a cashback site created by RetailMeNot France, SAS and owned by Mr. Gordon Cunningham.
Currently, Poulpeo works with over 1800 partners and offers :
cashbacks to recover a percentage of the money spent on the partner sites.
promo codes to save money on your online shopping.
Note that these promo codes are cumulative with their cashback offers.
Poulpeo offers cashbacks for most purchasing categories :
Clothing and fashion
High-Tech and electrical appliances
Beauty and wellness
Sport
Holidays
Food
and more.
Among the available partners, you will find: Zalando, Fnac, Ubisoft store, ...
Extension to not miss any cashback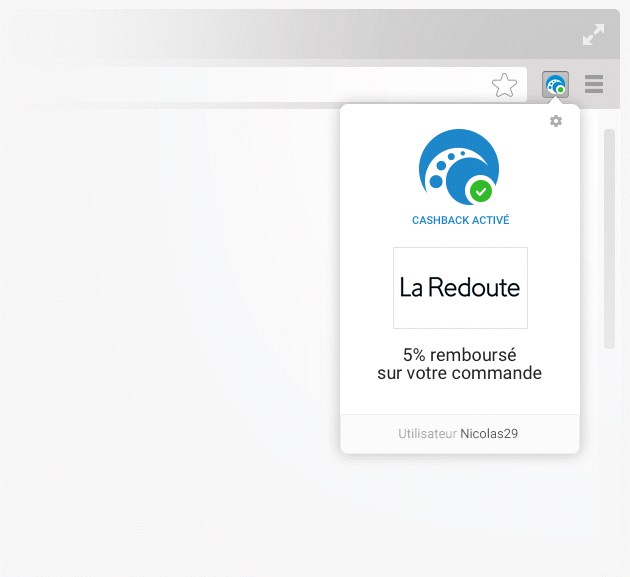 Registration bonus : € 3 without sponsor or € 5 through a referral link.
So to get a sign up bonus of 5 € instead of 3 €, go through the "Access the site" button at the top of the review.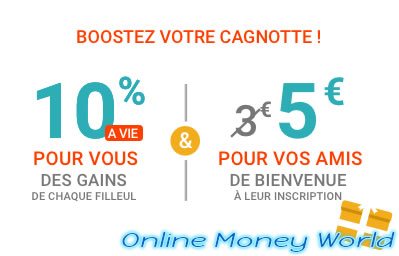 Other infos
10000 members
Country where the server is located :
Payments
Payment from 10 €
Payments are made twice a month.
Payment processors available
Latest payment's proofs
No payment proof available for this site
Referral program
Referral on 1 level : 10%
You receive 10% of cashbacks received by your referrals.
Access the site

Review published on 17 August 2017 UTC by mondegains