Materiel.net is a French site created by the Domisys company in 2000 which sells High-Tech hardware, computer hardware and multimedia hardware.
Materiel.net is also 8 shops located in France (including 1 in Lille, another in Rennes and another one in Toulouse).
In addition to these shops, Materiel.net also has an agency located in Aix-en-provence in France.
Materiel.net quickly became one of the leaders of e-commerce in France and currently has more than 15,000 references in the computing and network domain.
As you will understand, on Materiel.net, you will be able to order computer hardware and high-tech objects.
And especially :
components for your future desktop PC
computers mounted by Materiel.net (if you wish)
laptops
smartphones and tablets
mini PCs
servers
network devices, such as NAS servers, routers, CPL, ...
batteries, covers and other accessories for your mobile phone (or smartphone)
TV and video projectors
multimedia peripherals such as headsets, speakers, Bluetooth speakers, cameras, ...
drones, virtual reality (VR) headsets, and more.
If you want to buy a desktop PC (desktop PC or gamer PC), be aware that materiel.net offers you to mount it and install Windows on it if you wish.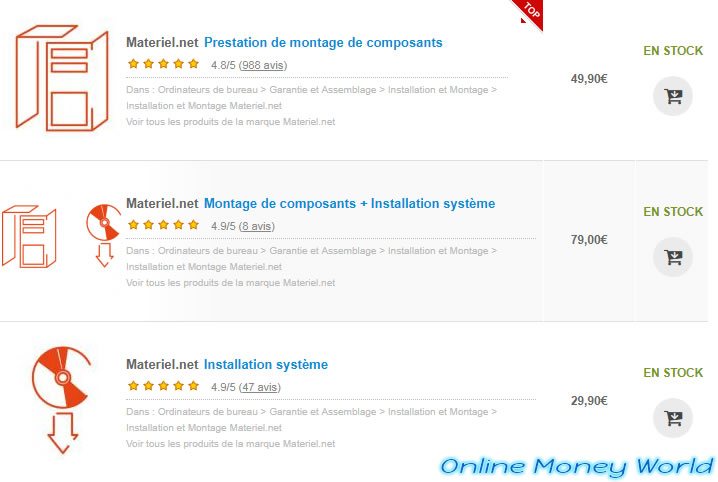 Moreover, know that Materiel.net is the first manufacturer (assembler) of PC in France.