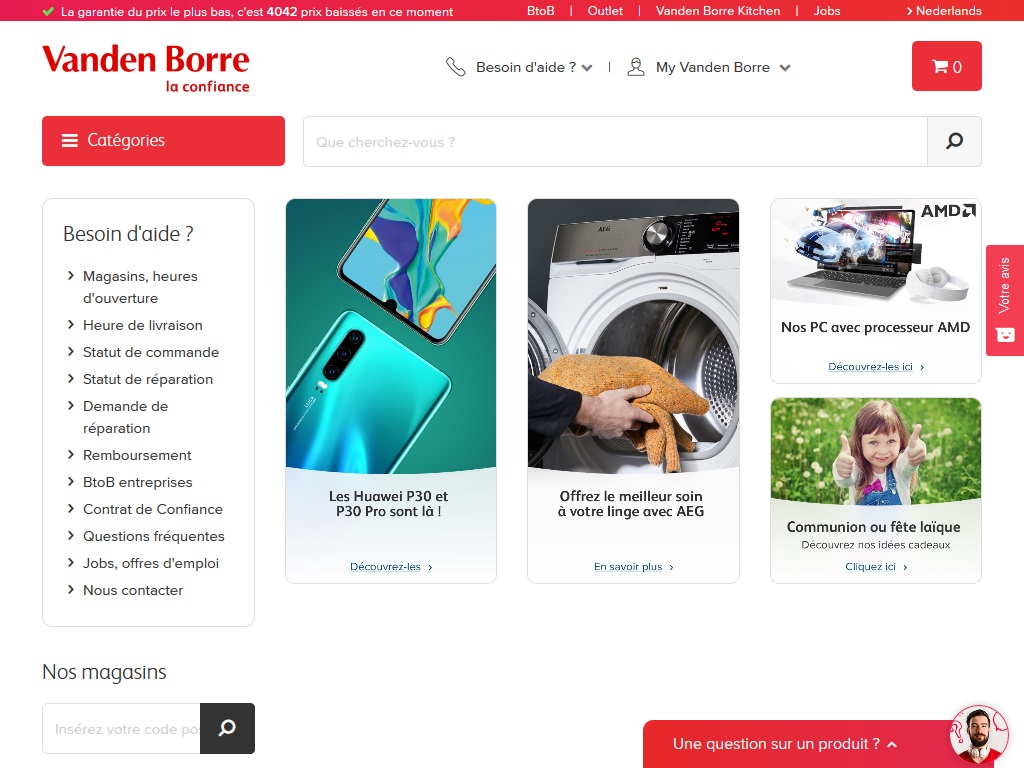 Vanden Borre


Description
Vanden Borre is a chain of stores that currently has 72 stores in Belgium and specializes in multimedia and household appliances.
Vanden Borre is part of the Fnac Darty group, employs 26,000 people and has about 260,000 deliveries a year.
In short, on the Vanden Borre site, you will find different categories of products :
TV and audio
small and large appliances
kitchens
connected objects
objects for the house
multimedia equipment : tablets, PC screens, GPS, ...
telephony : smartphones, classic mobile phones, VR headsets, ...
cameras, connected watches, ...
accessories for your computer, your printer, your TV, ...
and more.
Among the advantages of this site, we will especially mention their guarantee of the lowest price and the free delivery at home.
If you find a cheaper price elsewhere, Vanden Borre will refund you the difference.
Other infos
Country where the server is located :
Payments
On the Vanden Borre site, you can pay by :
- PayPal
- credit card : Visa, Mastercard, Maestro, Bancontact / Mister Cash
- the Mastercard of Vanden Borre
- KBC / CBC Online
- Belfius Direct Net
- Fnac Vanden Borre gift cards or Vanden Borre vouchers
- bank transfer (NOT available for Click & Collect orders and orders placed on the Vanden Borre Marketplace)
Payment processors available
Our opinion
One of my favorite sites because it offers low prices and free delivery at home.
Note : 4 / 5
Access the site
Review published on 24 October 2018 UTC by mondegains