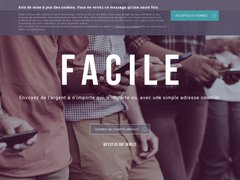 Skrill


Trusted site recommended by Online Money World
Description
Skrill (formerly Moneybookers) is a reliable payment method existing since January 2001.
Skrill had 30.5 million users on October 12, 2012.
With Skrill, 46.7 billion of euros have been transferred over the Internet.
Previously, Moneybookers was part of the popular payment methods on paid sites.
Nevertheless, it is increasingly rare on these sites.
Skrill still remains a serious payment method proposed by several GPT (multi-pay sites).
Other infos
Country where the server is located :
Articles
Verify your account allows you to remove payment and withdrawal limits and fight against fraud. In addition, it has become mandatory.

Skrill
07/19/2018 à 11h34
Our opinion
Skrill (formerly Moneybookers) is a trusted payment method, but has become rare on paid sites.
Note : 5 / 5
Access the site

Review published on 17 August 2017 UTC by mondegains