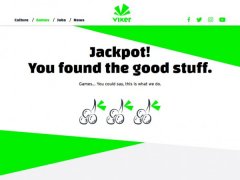 Spin Royale

Description
Spin Royale is a mobile application created by Viker that allows you to easily earn money by playing on slot machines.
Indeed, every day, you can try your luck for free on 12 slot machines (5 times per slot machine).
To win money or coins (also exchangeable for money), just align 3 identical symbols.
In the menu of this "Spin Royale" application, you will find a "Achievements" section where you can collect bonus coins :
by following Viker on social networks
by installing their other apps
by playing their slots for free many times
Other infos
500000 members
Country where the server is located :
Payments
Payment from 5 €
Payment processors available
Latest payment's proofs
No payment proof available for this site
Access the site
Review published on 31 May 2020 UTC by mondegains