5. Take part in the free MOBROG lottery
On MOBROG, you will be able to get free tickets for their free lottery when your profile doesn't match a paid survey or when you get kicked out of a survey for another reason :
too many people with the same profile (age, income, habits, ...) have already completed this survey
you were too quick to answer this survey
you got the wrong answer to a trick question, ...
and more
Thanks to this lottery, you may have the chance (one chance per ticket obtained for free) to win an electronic gift card of 100 €.
In fact, each month, 2 winners will be drawn from among all the validated tickets.
So, don't forget to validate yours (directly or towards the end of the month).
To view and validate your lottery tickets, go to the "Lottery" section of your account.
Then, click on the tickets you want to validate, then click on the "Activate tickets" button.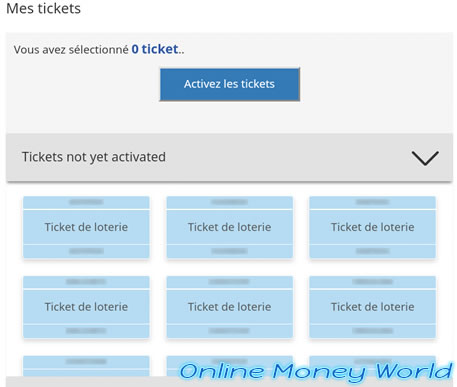 Once validated, these will appear in dark blue instead of light blue in the "Activated tickets" section.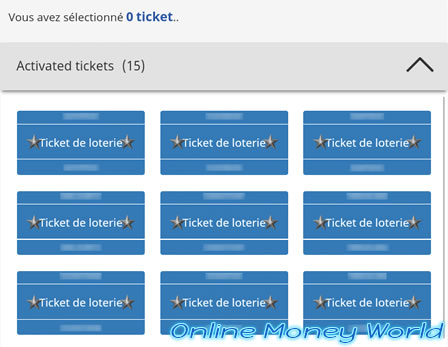 6. Get a reward on MOBROG
Once you've completed enough surveys to earn at least € 5 (which is pretty quick), you will be able to request a PayPal or Skrill payment in increments of € 5 through the "Receive Rewards" section of your MOBROG account.
You can also make a gesture for the planet thanks to their partner : EcoMatcher.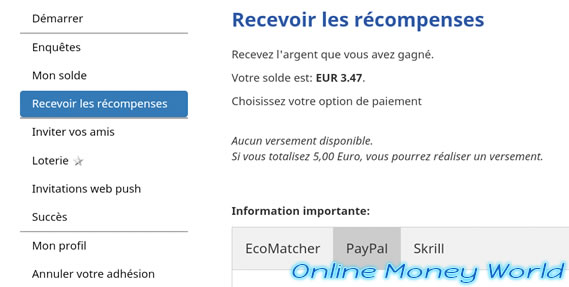 As you can see I have already received 37 payments (knowing that I have not always been active).

Once you reach at least € 5 on MOBROG, you can choose to receive payment through PayPal or Skrill or plant a tree for free through their partner EcoMatcher.
In my case, I ask for PayPal payments, because it allows me to make purchases afterwards using that same payment method.
Select the desired payment method and click Validate.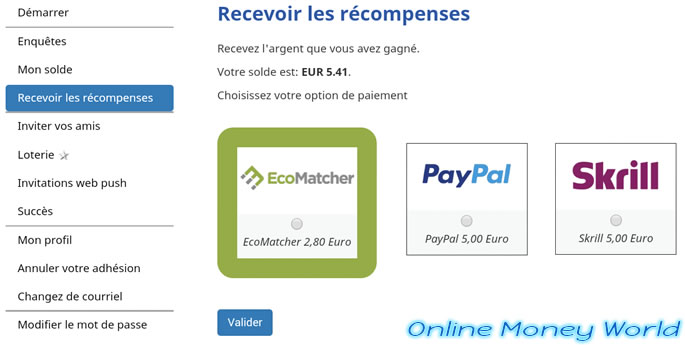 Then, click on : Confirm order.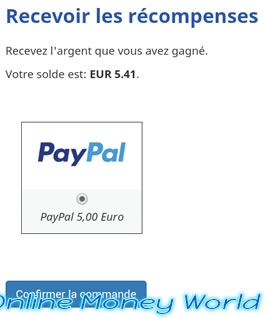 The payment request has been made.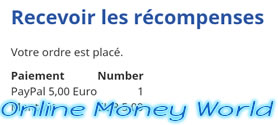 During each payment request, you will receive an email "We reward your loyalty" where MOBROG explains that you can earn € 0.80 per friend invited to MOBROG using the link at the bottom of the email.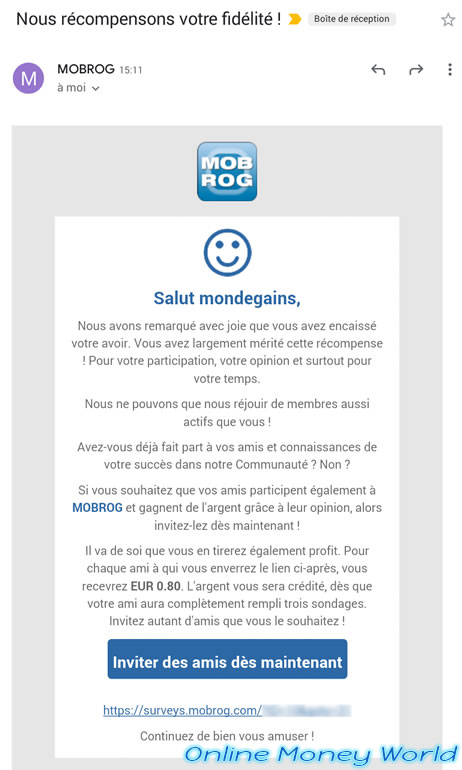 10 minutes later, you will receive an email from PayPal (in my case) telling you that Splendid Research (the company managing the MOBROG site) has just sent you € 5.
PayPal payments on MOBROG are therefore instant.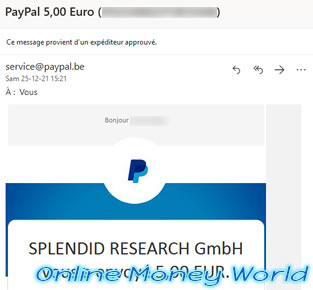 If you verify on your PayPal account, you will see that you have received your PayPal payment.
7. Earn money by inviting friends to MOBROG
In the "Invite your friends" section, you can invite your friends to register on MOBROG and you will earn 0.80 € per invited friend when he or she has completed at least 3 surveys.
To do this, generate your invitation link by clicking on the "Generate invitation link now" button.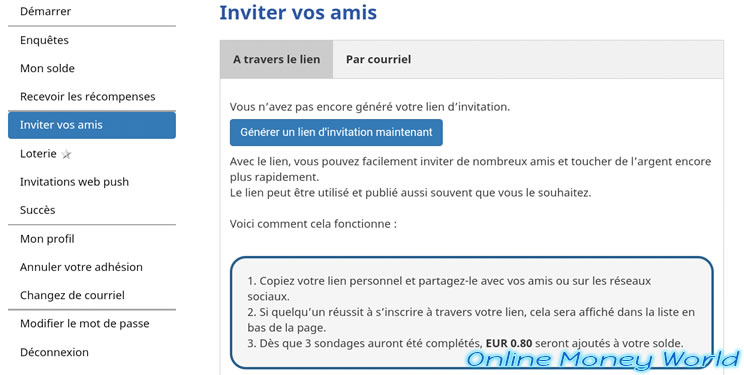 If you wish, you can also enter your friend's e-mail address in the "By e-mail" tab so that they automatically receive a registration link for MOBROG by e-mail.
If your friend registers via this e-mail, you will earn 0.80 € (according to the conditions explained above).