If you are looking for a good survey site that will allow you to earn quick money from any country, I recommend the "MOBROG" site.
Like all paid survey sites today, MOBROG and their surveys work very well on PCs, tablets and smartphones.
1. Main advantages of MOBROG
MOBROG offers surveys every day and the remuneration allows you to quickly earn a few euros in just a few days. It's therefore profitable if we make the ratio between what you earn and the time you spent on their surveys.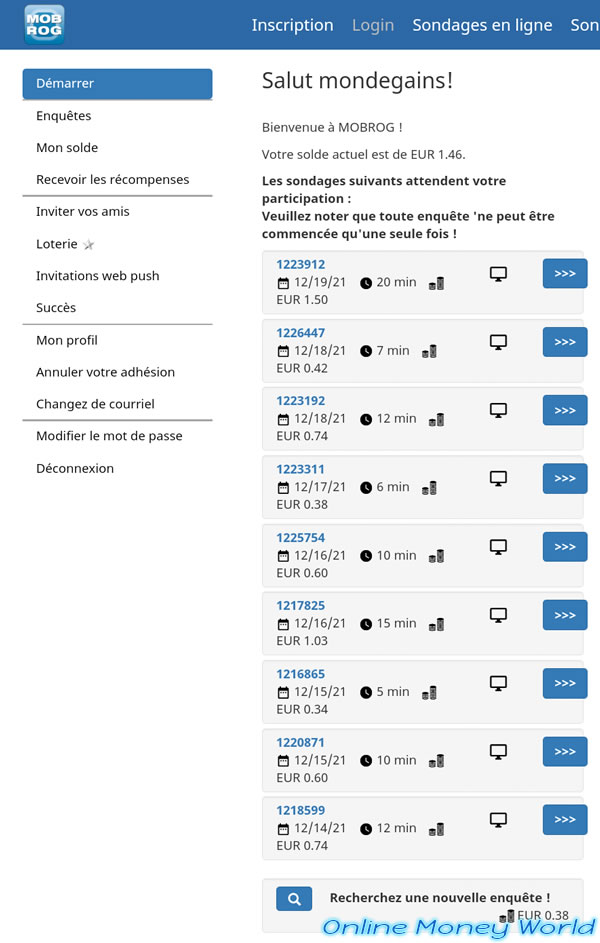 In addition, unlike other better known sites (such as : Votre Opinion, Ipsos iSay, Online GFK, ...) which are often reserved for people residing in certain countries (such as France, Belgium, ...) , MOBROG accepts everyone (no matter your country).
You can therefore register on MOBROG if you live in France or Belgium, but also in Algeria, South Africa, Spain, India, ...
2. Register on MOBROG
To register on MOBROG, all you need to do is enter your e-mail address, a password and some information about yourself.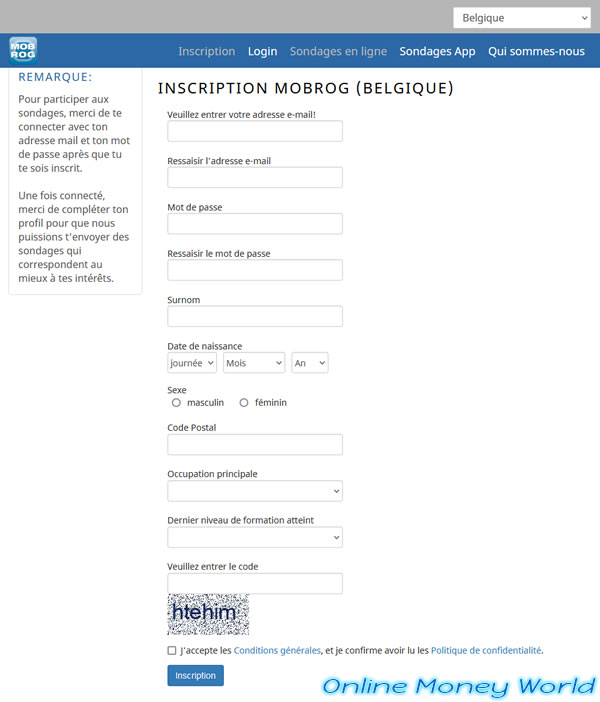 Once the registration form has been completed and validated, you will receive an email with a unique link to validate your account.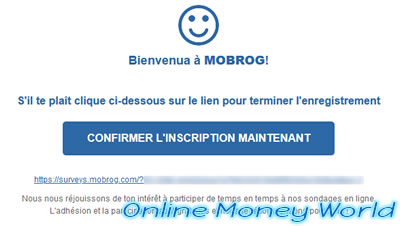 Once you click on this link, the "Your data has been saved" message will appear.

3. Complete your profile (to receive surveys)
Once your MOBROG account is validated, don't forget to complete your profile.
To do this, go to the "My profile" section of your MOBROG account and click on the different buttons offered to complete the different sections of your profile : Demographic data, Family, Profession, ...
In my case, my profile is already completed since I have been registered on MOBROG for several years.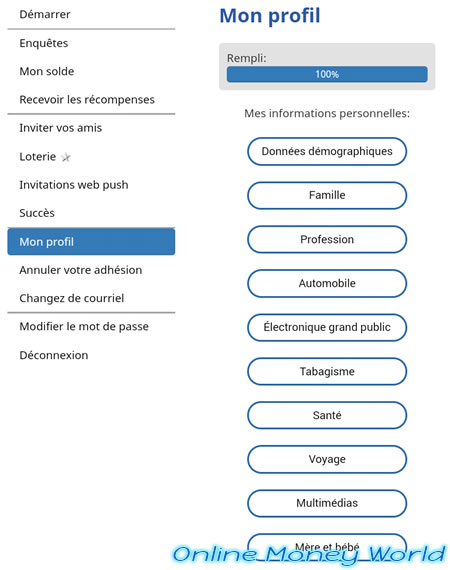 At the bottom of the page, below these buttons, you can also enter your first name, last name, date of birth, ...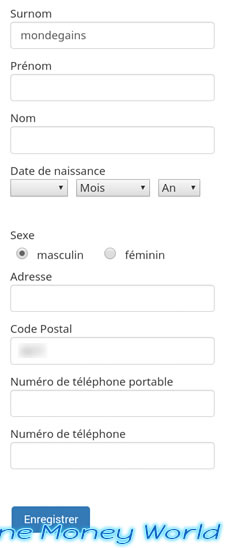 For the different sections of the profile, you will be asked several questions.
For example : your status as a worker, your level of education, the number of people living in your household, ...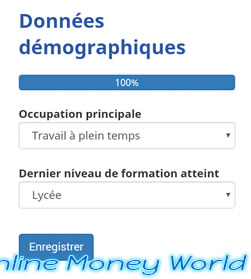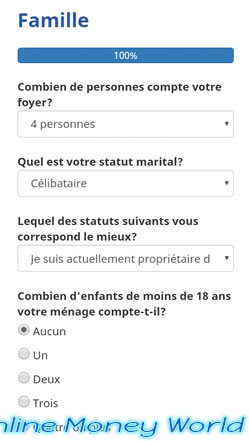 4. Take paid surveys on MOBROG
Once your account has been validated, you will be able to complete surveys in the "Get started" section, the remuneration of which is generally at least € 0.40.
As you can see, the length of the proposed surveys is variable, but it's always indicated.
Important : know that it's important to take your time and to correctly read the questions of the surveys that you will complete via MOBROG.
Indeed, if you hurry and answer the questions without carefully reading the questions and answers offered in these surveys, you risk falling into traps or no longer having paid surveys.
If you complete a 20 minute survey in 5 minutes, MOBROG may stop sending you a survey as they will understand that you are not reading the questions offered in the completed surveys.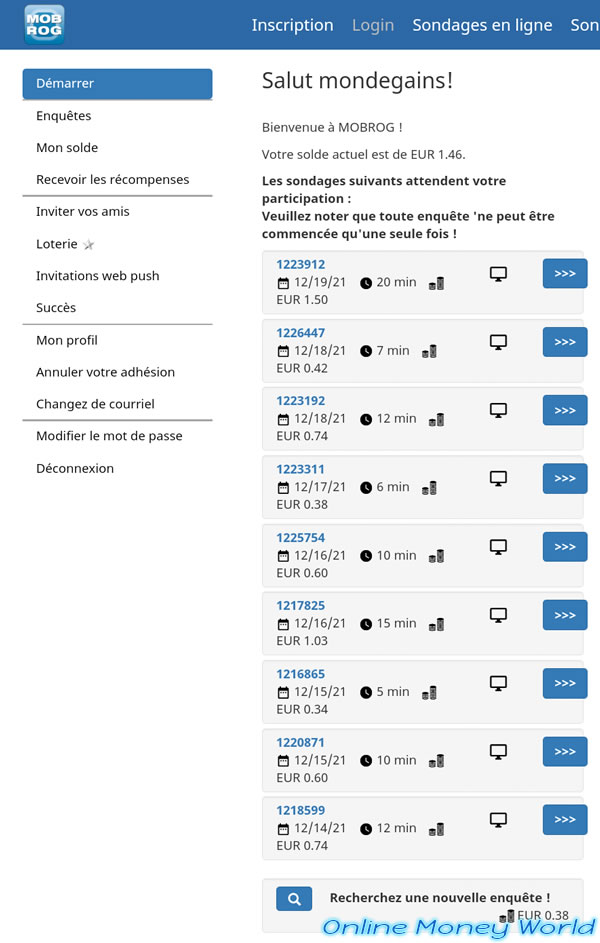 You will also be able to respond to MOBROG surveys received by e-mail.
Here is an example of an email sent by MOBROG.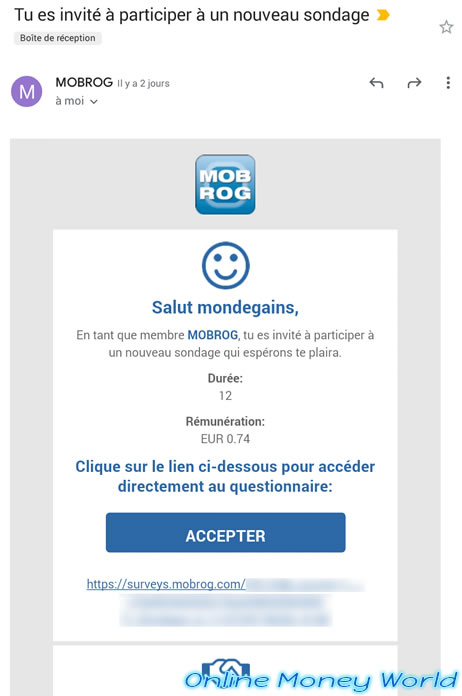 Once you have clicked on the "Accept" button of the email or ">>>" for the desired survey, you will be redirected to the desired survey.
Usually, you will be redirected to an "SSI Survey" site. But this can vary from survey to survey.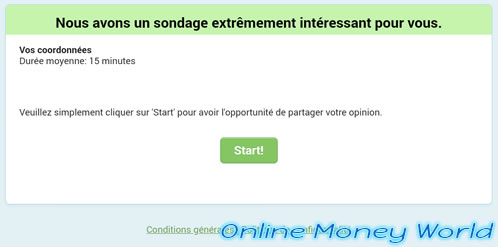 Responding to surveys is not complicated, just read the question and choose the answer(s) that apply to you.
Poll sites often tell you that there is no wrong answer.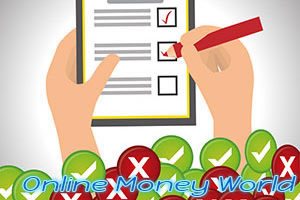 However, you must still read the questions and answers correctly, because it happens that trick questions and/or false answers appear in various surveys to ensure the quality of the answers collected thanks to these surveys.

In short, once the survey is completed, you will be redirected to the MOBROG site and the money will be credited directly to your MOBROG account if your profile matches this survey.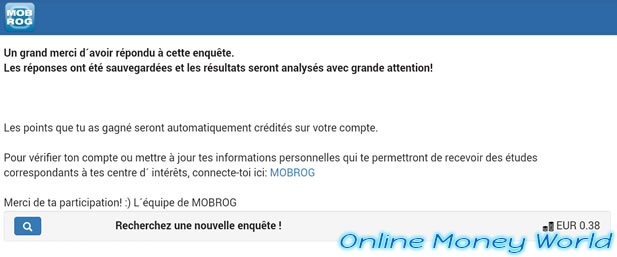 In addition to the surveys offered in your MOBROG account, you will also find a blue button with the message "Look for a new survey!" which will allow you to complete additional surveys via the "Yuno" partner site.
No need to create an account on this partner site. You simply answer the questions asked, then you will be redirected to a new paid survey offered by this partner or one of its partners.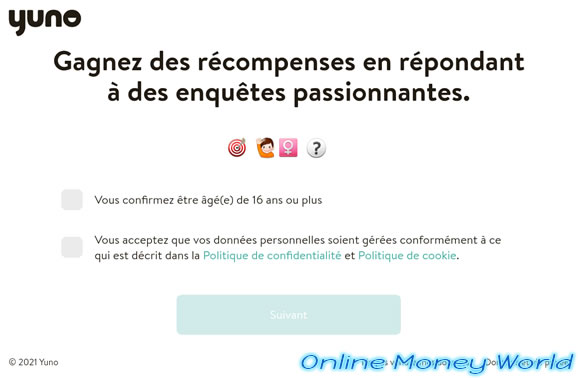 In my case, while writing this article, I was redirected to one of their surveys.
Note : I have blurred the data (brand + question) of this survey for confidentiality reasons that you must always accept when you want to complete a paid survey.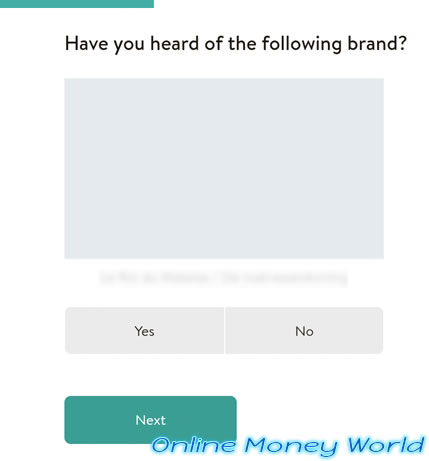 As in most paid surveys, your level of education, your status as a worker, ... will be asked.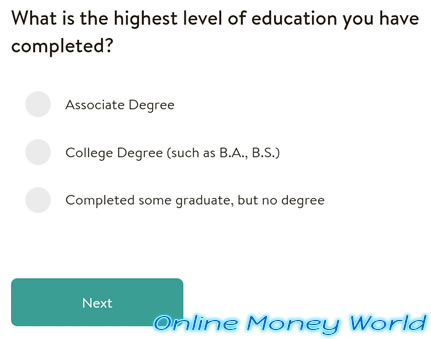 In the end, you will be redirected to the MOBROG site to obtain your fixed reward of € 0.38 per survey completed via this "Yuno" partner.
Note that you can complete as many surveys as possible by clicking again on the blue button to the left of the "Look for a new survey!" Message.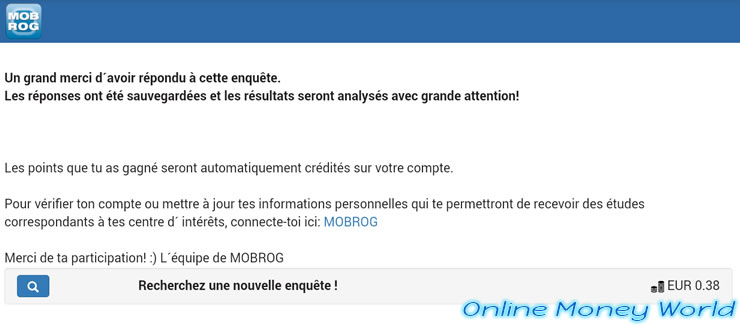 As explained previously, it's possible that the surveys (offered in your MOBROG account or via their "Yuno surveys" partner) are hosted by a partner site or not.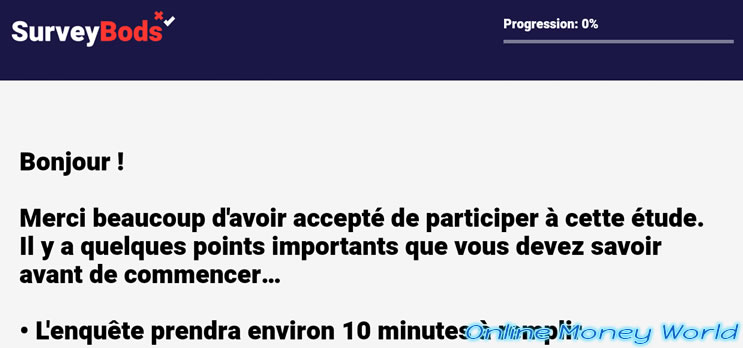 By spending some time on this site, we earned € 2 in one day.
However, it can also be a bit higher depending on the day (preferably Monday to Friday) and month.
Obviously, you will have fewer paid surveys in December (because of the end-of-year holidays) since the marketing research companies are on leave.
Hence the fact that there are also more surveys during the day from Monday to Friday unlike the weekend when these companies don't work.