E-lotto is the official online gaming site of the Belgian National Lottery.
On this site, you can play online to the various games of the Belgian National Lottery.
For example, you can play draw games, such as :
Lotto
Extra Lotto
Euromillions
Joker +
Keno
And Pick3
But also, scratch games (e-games), such as :
Win for Life
Subito
Double It
CASH
and more.
To be able to play on E-lotto, you will first have to make a deposit of minimum 10 €.
This deposit can be made by bank transfer, Bancontact / Mister Cash or E-Ticket.
Benefits of E-lotto
By registering on E-Lotto, you will be able to :
play very quickly at the games of the National Lottery without leaving your home.
to participate in promotions available only online (on the E-Lotto website).
play free e-games of up to € 2 thanks to the "Happy Monday" action which allows you to get 2 € every 1st Monday of the month, if you play on at least an e-game the same day.
all your winnings are automatically credited to your E-lotto account.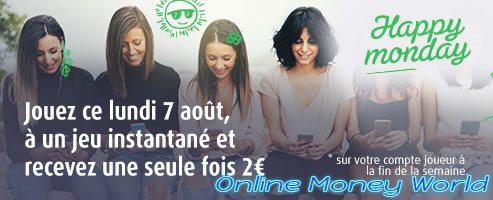 Conditions of access
Important : E-lotto is reserved for persons residing in Belgium.