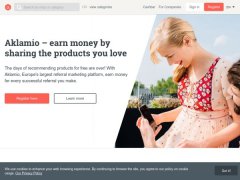 Aklamio


Description
Aklamio is a somewhat special cashback site which the company was founded in 2011.
Thanks to its unique concept, Aklamio has quickly become THE recommendation platform in Europe.
Aklamio works in 2 ways.
Personal cashbacks
Aklamio reimburses you part of your purchases from their partners. This is a classic cashback system.
For this, you must reside in France, Germany, Austria, Switzerland, Spain, the United Kingdom or Italy.
Cashbacks earned through recommendations
Aklamio will also allow you to earn cashback for purchases made by your friends.
Indeed, when you recommend a merchant (an online shopping site) or a product to a friend, you will can keep the cashback bonus for you or share it with your friend (you can choose).
For this, there is no geographical restriction for you.
Cashbar to not miss any cashback
On Aklamio you will also find a cashbar that will allow you to know the various cashbacks offered by Aklamio for more than 100 million products and more than 3000 online shopping sites.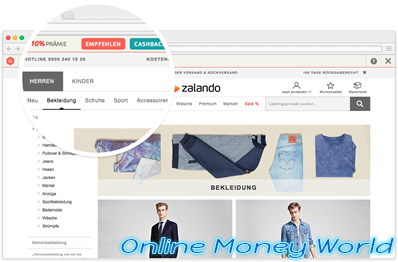 Other infos
Site created in 2011
Country where the server is located :
Payments
Payment from 1 €
Payment processors available
Latest payment's proofs
Payment proofs for closed sites have been removed from the server to save disk space.
Referral program
Referral on 1 level : 10%
You receive 10% of the cashbacks earned by your referrals.
Our opinion
Was one of the best cashback sites thanks to which we have already earn and received more than 28 €
Note : 4 / 5
Review published on 17 August 2017 UTC by mondegains