Prepaid Digital Solutions is a site that allows you to obtain a free prepaid virtual Mastercard card using tokens that you can obtain as rewards on partner sites.
Among the partners available, you will find the survey site "Valued Opinions" which is a very serious site and which allows you to quickly earn money by giving your opinion on different products, services, ...
1. Obtain a prepaid virtual Mastercard via Valued Opinions
In our case, we have been registered on the Belgian version of "Valued Opinions" survey site for many years and we recently tested these "Virtual Mastercard" rewards.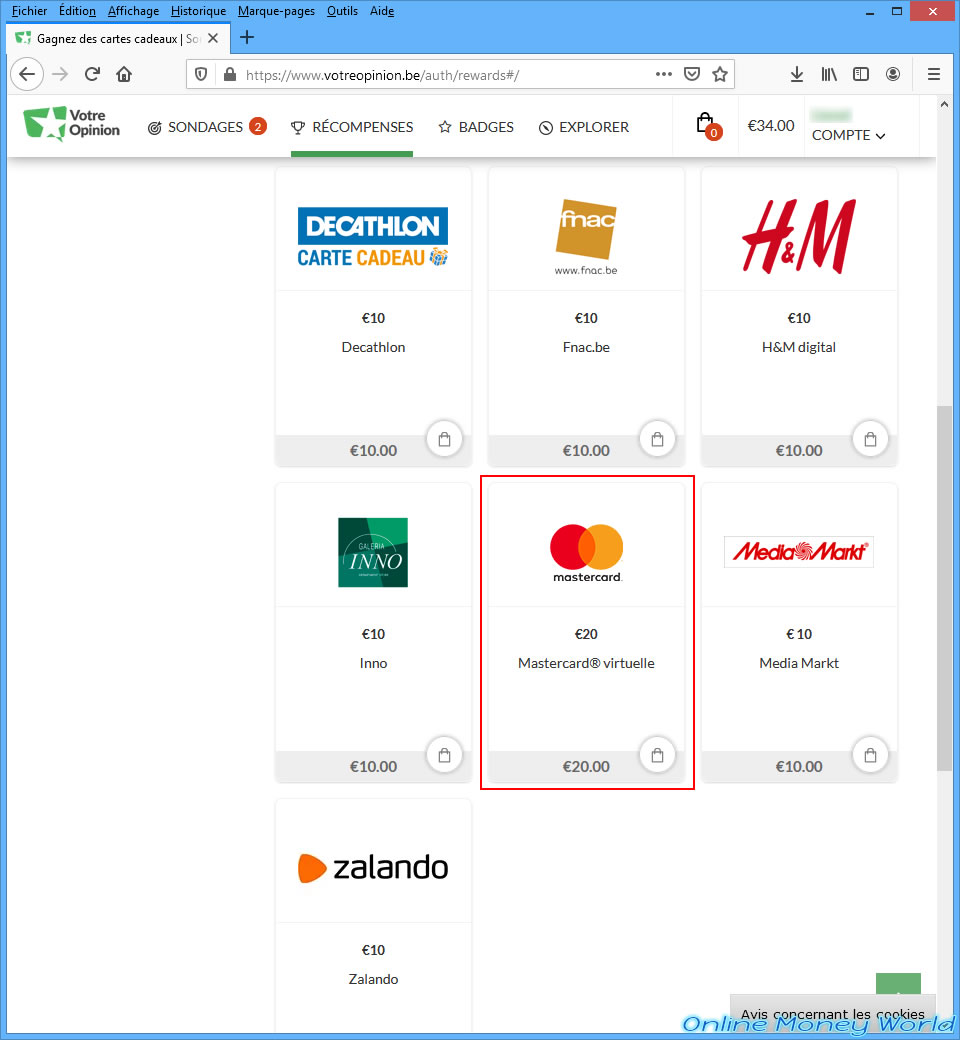 When you select the "Virtual Mastercard" reward of € 20 from "Valued Opinions", the "Valued Opinions" site indicates that you will be able to access your virtual Mastercard immediately by clicking on a link which will be sent to you by e-mail.
Valued Opinions also tells you that it will expire 3 months after its date of issue and that this € 20 prepaid virtual Mastercard card is issued by Transact Payments Limited under the International Mastercard license they have received.
It's therefore completely legal.
Click "Pay Now" to order one.
Note that you can order several at once and combine them on the same virtual Mastercard number which will be provided to you by the partner site : Prepaid Digital Solutions.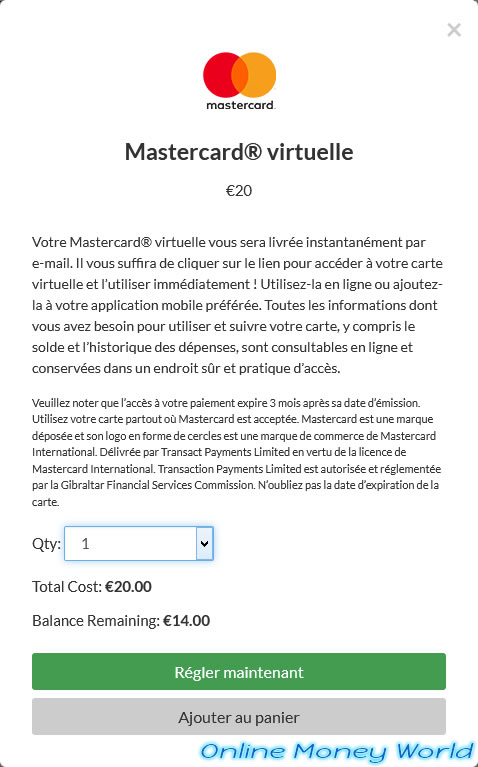 Click on : Continue.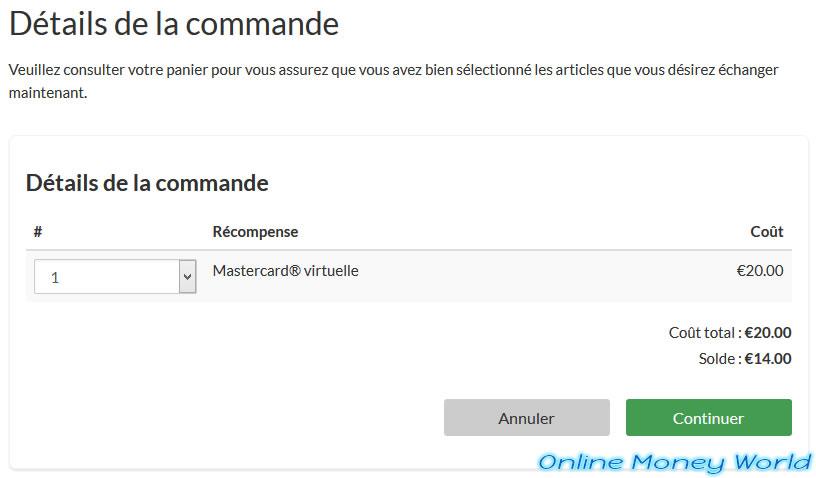 Valued Opinions shows you the terms and conditions related to the application for this virtual Mastercard card and tells you again that this card will be issued by Transact Payments Limited.
Click on : I accept the conditions and proceed to the exchange.

This "Virtual Mastercard" reward of € 20 has been ordered.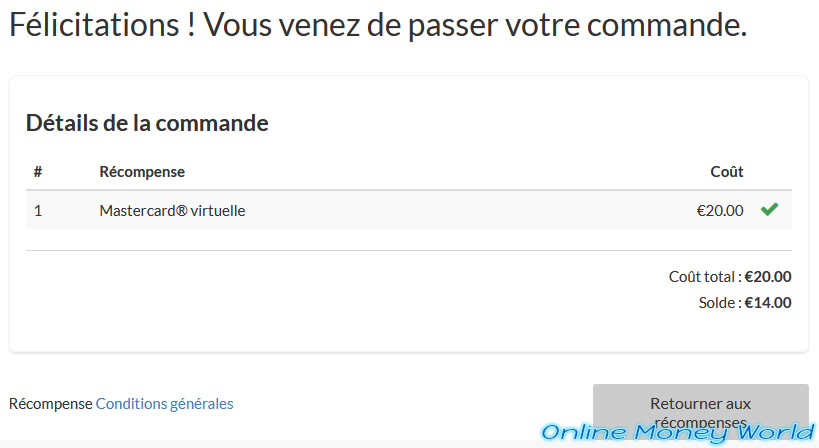 By e-mail, you will receive an order confirmation of your "Virtual Mastercard" reward of 20 €.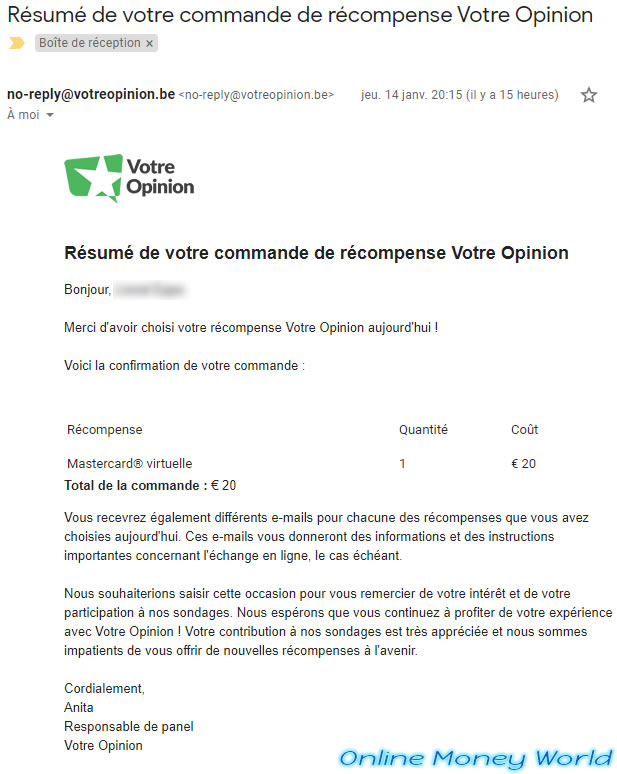 Then, a second e-mail from "Valued Opinions" indicating that the e-mail containing your unique code will be sent to you by their partner "Prepaid Digital Solutions" (whose source e-mail address will be : service@prepaiddigitalsolutions.com).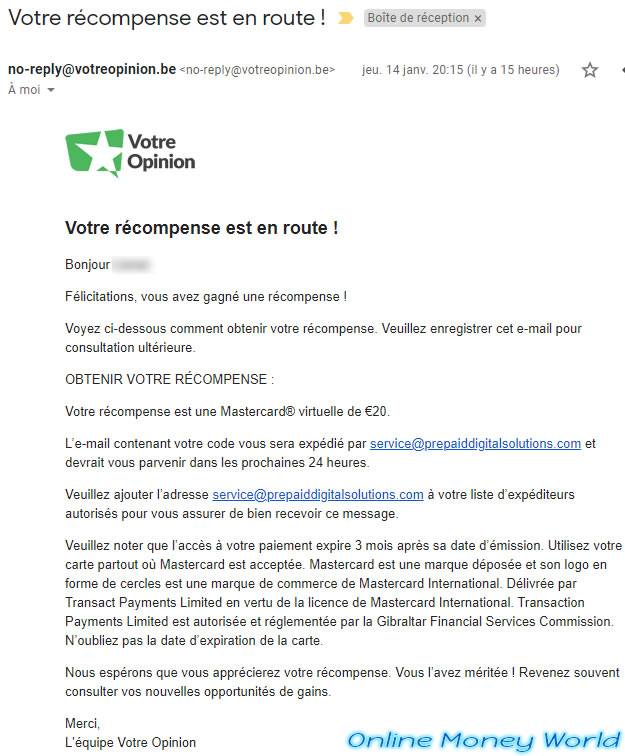 Shortly thereafter (almost instantly), you will receive a "Your virtual card has arrived" email from Prepaid Digital Solutions.
As you can see, you just need to click on the "Go to your card" button to be able to get it.
Click on this button.
Note : next time, you can directly retrieve the prepaid digital token indicated below in this email and add it directly to your Prepaid Digital Solutions account.