When you want to make money with your website or with your blog, you have several possibilities :
promote banner ads (at CPM most of the time)
use affiliate platforms to earn commissions on sales (products, software, services, ...)
Nevertheless, these 2 possibilities can obviously be used simultaneously.
1. Disadvantage of classic affiliate platforms
Although the use of affiliate platforms can allow you to earn a lot of money in a short time, it also requires regular updates (or even daily for some platforms) of the affiliate links depending on the duration of validity of the different campaigns.
2. Advantages of automated affiliate platforms
2.1. Real-time conversion of external links into paid links
To begin, several companies offer automated systems that convert all external links on your website into paid links in real time.
This will save you from wasting your time updating all the affiliate links on your website.
To do this, simply add their script on your website.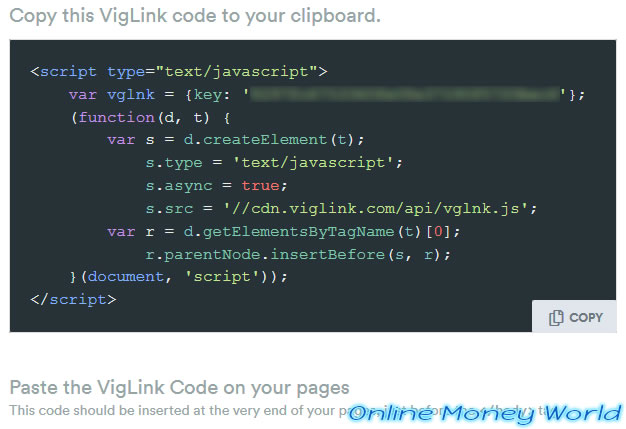 Nevertheless, you will obviously not be able to use the script of several sites of this kind at the same time.
2.2. No more applying and being refused
Indeed, on classic affiliate platforms, you must apply to the various campaigns that interest you.
This allows advertisers (those who pay to promote their brands and products) to ensure that their brands are not promoted on malicious sites or sites without real content (or copied/pasted from the Internet).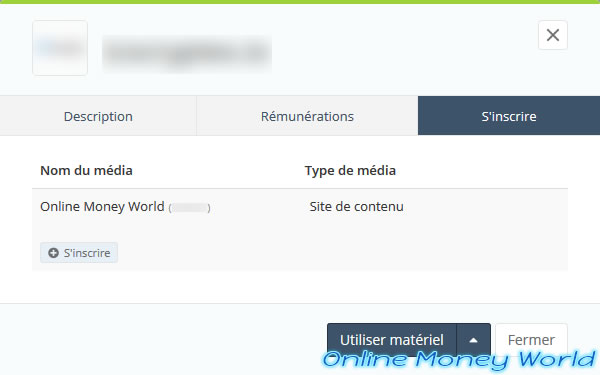 In short, if you don't have a quality site with unique content or the overall theme of your website doesn't please to the brand, you will surely be rejected by the advertiser.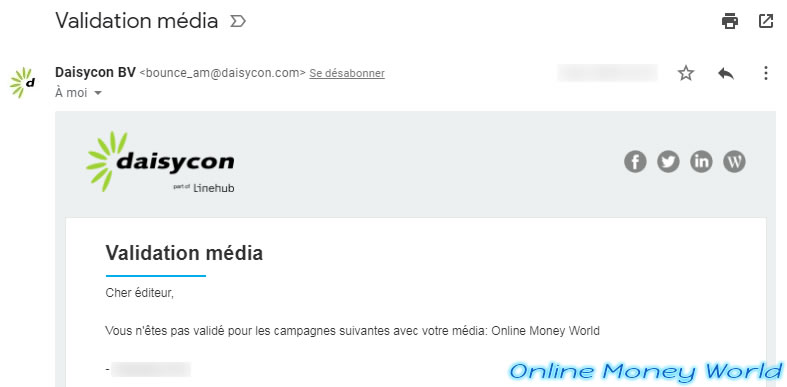 With these automated solutions, it's over.
You register on one of the sites that we will offer you later in this article and once the account validated, you will have instant access to the complete catalog of supported advertisers.
So, you can even promote advertisers who have refused you on classic affiliate platforms.

2.3. Support several affiliate platforms
One of the many other advantages of these sites is to offer you the campaigns of several known affiliate platforms (Daisycon, Awin / Zanox, ...) without needing to register on each of them.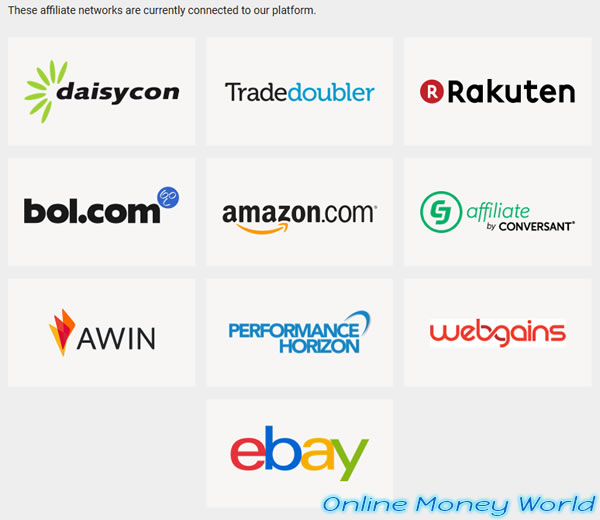 A second advantage of this system is to be able to group all your earnings in the same place and thus arrive more quickly at the payout.
Note that this one varies according to the sites.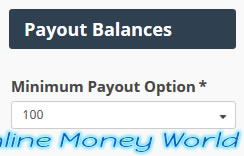 Indeed, if you register separately on each affiliate platform, you should reach the payout on each of them to really get your money. This could be problematic, especially if your visitors don't buy often from your site.
2.4. Simple to install and use
Finally, the advantage that comes to mind is the ease of use.
Indeed, to monetize your website, you will only have to :
register on one of these sites
get the code they will provide you
add this code on your website
start making money by managing only the content of your website or blog
3. On which automated affiliate platform to register ?
3.1. Sovrn Commerce (VigLink)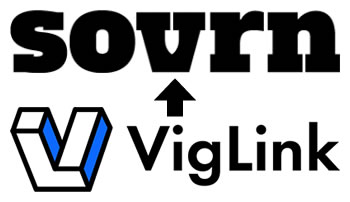 Regardless of the theme of your site, Sovrn (VigLink) will allow you to earn money by automatically converting outgoing links from your website into affiliate (paid) links.
Indeed, VigLink is used by more than 2 million publishers and they work with more than 70,000 advertisers, including :
Amazon : which allows you to easily promote all kinds of products
shopping or auction sites known as eBay and Rakuten (PriceMinister)
shoe sites like Nike
car rental sites like Alamo, Hertz, Rentalcars, ...
flight booking sites like eDreams, Opodo, Trivago, ...
security software like Avira, Malwarebytes, Trend Micro, ...
and other well-known brands, such as : GoPro, hilton, JellyBelly, Microsoft Store, ...
In addition, if you make unboxing, presentations and/or product testing (cosmetics, clothing, high-tech products, ...), you can also use VigLink Insert to automatically add paid affiliate links on product names in your reviews.
Finally, VigLink will also allow you to generate affiliate links that you can post anywhere (including on social networks) with VigLink Anywhere.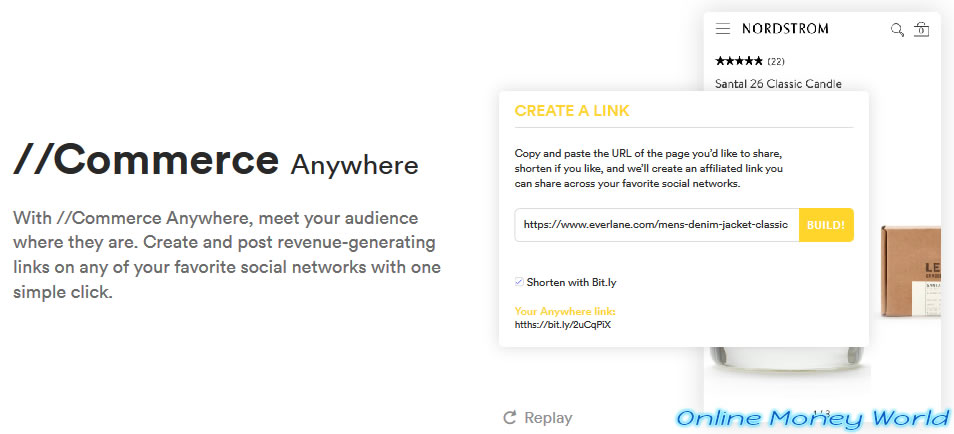 Register now on sovrn Commerce (VigLink) by clicking on the banner below.

3.2. LinkPizza

LinkPizza is a little less known platform, but very interesting, because it supports a lot of advertisers thanks to their partnerships with :
Awin (zanox), CJ Affiliate (Commission Junction) and webgains, which are very good and trusted affiliate platforms that work with major brands
Daisycon : which is a trusted affiliate platform that we use on our website and from which we have already received several payments.
Tradedoubler : which is an affiliate platform working with more than 2000 advertisers.
and others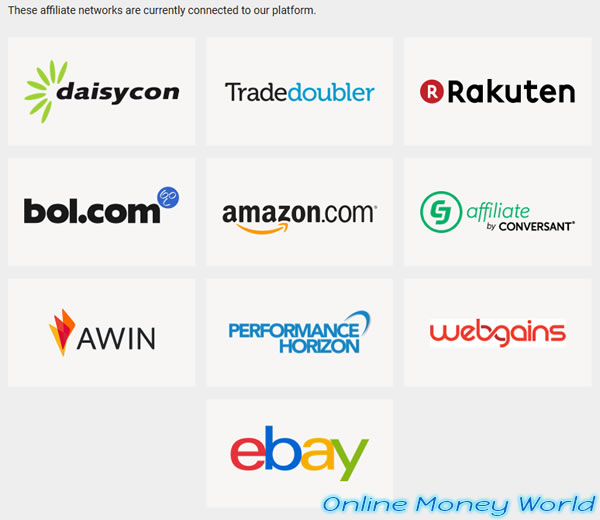 In addition to the script to monetize your site in 2 clicks, LinkPizza offers a Marketplace where you can add your website (this is not mandatory) to allow advertisers to contact you for sponsored content (for example : create a article or a review of their products, give your opinion on their product, test their products, ...).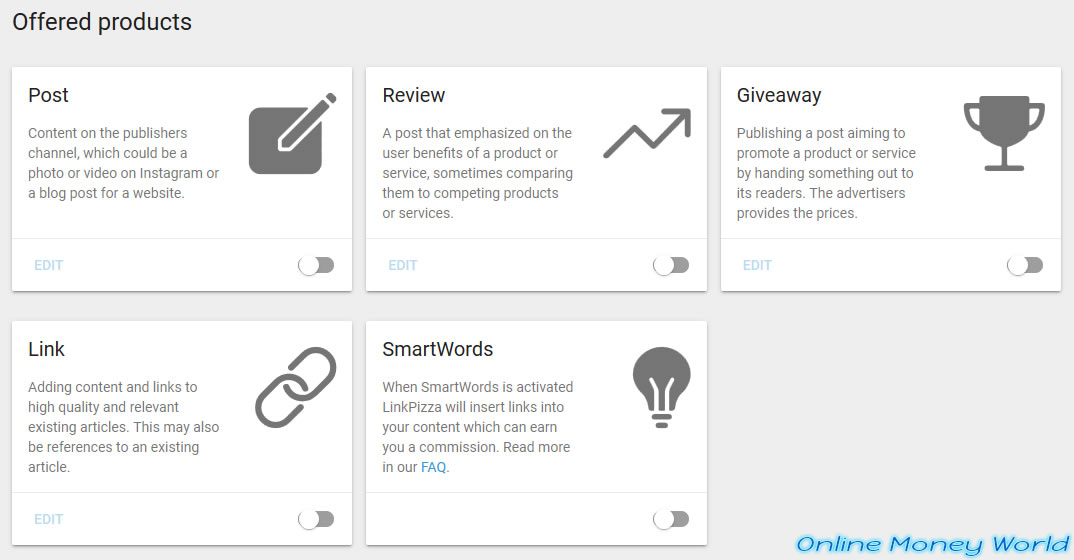 Important : LinkPizza allows you to define your own prices.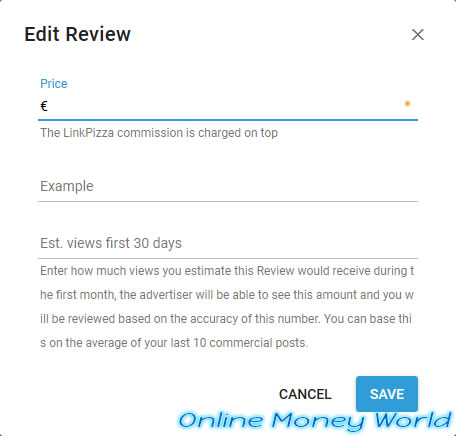 Note that the script to convert your outgoing links into paid links is very easy to set up.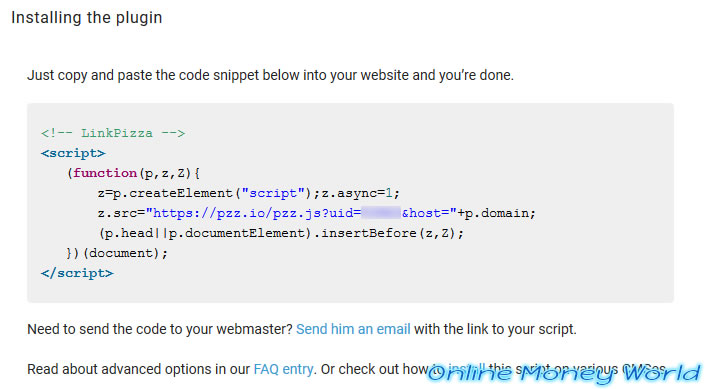 LinkPizza also provides plug-ins, as well as information that allows you to easily add their script to your blogging platform (or CMS).
Currently, LinkPizza provides a script compatible with all sites where you can alter the source code (option : other website), as well as these platforms / CMS :
the Wordpress.org's free Wordpress CMS to install at a web host
Blogger blogging platform of Google
Tumblr
SquareSpace
Joomla : CMS for creating blogs and websites
Drupal : a professional and modular CMS
Weebly : a platform to create a free website in a few clicks
Wordpress.com : the free webhost which allows you to benefit from a blog running thanks to the wordpress.org script
Google Tag Manager : Google service to centralize the management of different meta tags and various scripts provided by different sites
Other website : the generic JavaScript script to automatically convert outbound links of your site when you click on one of them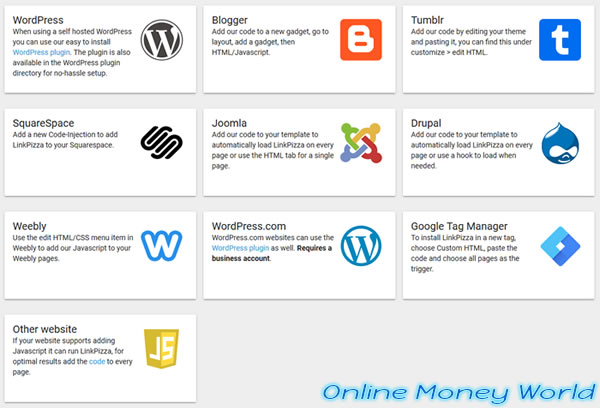 Sign up now on LinkPizza by clicking on the banner below and start monetizing your website or blog in 2 clicks.

3.3. Digidip (pro sites only)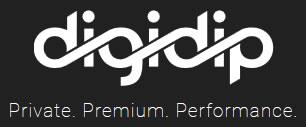 Finally, be aware that there is also an automated affiliate platform like those above called Digidp, but is reserved for professional sites.
By "professional sites", I mean : a site of very good quality (visually, but also with an unique and well written content) with many visitors and which promotes products, services, software, ...

This affiliate platform is used by more than 40,000 advertisers, which will allow you to better monetize your professional website.

Again, you only need to include their script on your site to automatically monetize outgoing links of your website.

But, if you don't have enough visitors, you will hardly reach the payout.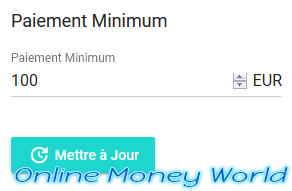 Note that Digidip is still a very interesting affiliate platform if you have a quality site, and a significant number of visitors per month.