First of all, it's important to know that survey sites are a real business and that they would not exist without market research companies.
Then, to understand why surveys sites are very interesting and why they will always exist, we must first ask ourselves the question : why do they exist ?
1. Why do survey sites exist ?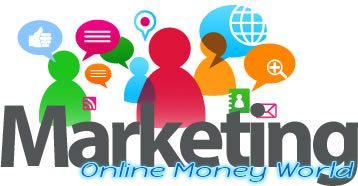 Worldwide, there are thousands, even millions of companies (local, national or international) working in different sectors (entertainment, catering, ...).
In order for these companies to earn money, they need to know :
our habits (for our purchases, our trips, ...)
our hobbies (sports, entertainment, outings, ...)
our opinion about their products and/or services (to find out which products/services we are interested in and which products/services do not interest us, and why)
our opinion on their future products (for food, drinks, furniture or anything material that can be sold via the Internet and/or a physical store). This allows them to create new products that will appeal to most people.
our opinion on their future services (green energy, web hosting, assistance by email, ...)
and more.
To know all these informations, they (companies) need us (consumers).
You will understand, to know our opinion, as well as all the informations mentioned above, the marketing research companies have created the survey sites. Also called "paid survey sites" on the Internet.
Nevertheless, market research companies call these sites panels or consumer panels.
2. What do marketing research companies ?
Marketing research companies (such as : Research Now, SSI, Insite Consulting, ...) work with many clients (such as : Coca, Kinepolis, Pizza Hut, ...) to enable them to obtain all informations they need to create interesting new products and improve their business (to sell products, to offer their services, ...).
In short, when you register on a survey site (or a panel), all the answers you give in the surveys that you answer will be treated automatically by these marketing research companies.
It's important to know that this is a "global treatment" of answers, because it means that your answers will be treated "anonymous". In the sense that the companies who asked for these marketing studies will have only the final results (eg 75% of the English respondents prefer this or that brand of drink, ...).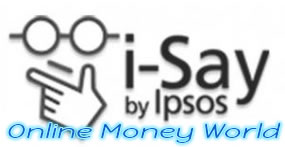 Then, you should know that all marketing research companies have their own panels (or surveys sites).
For example : The i-Say surveys site is managed by the Ipsos marketing research firm, GlobalTestMarket is managed by Lightspeed Research, and OpinionWorld (or Place des opinions) is managed by SSI (Survey Sampling International LLC).
It's therefore interesting to register on several survey sites to earn more money per month.
3. Why are survey sites a real business ?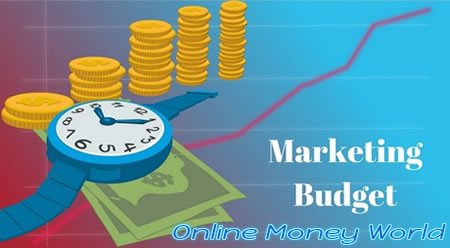 The reason is simple : For a company to be able to make money, it must first know what consumers are looking for.
For that, they invented marketing. And who says marketing, also says : marketing studies.
These marketing studies serve in summary to know the habits of consumers and what they are looking for.
Since a company can not function (earn money) without marketing studies, these companies have very large marketing budgets. This allows market research companies to earn a lot of money and that allows us to earn a lot of money through surveys.
Without survey sites, marketing research companies could put the key under the door and companies (such as Coca, Ikea, ...) could not develop as well as today.
4. How do survey sites or panels work ?
4.1. The profile sought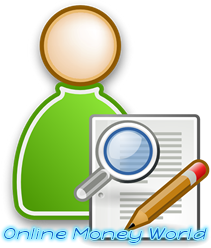 On all survey sites, you must first complete your profile (age, job, leisure, are you head of the family, ...).
The filling of the profile is very very important, because it's on this basis that surveys sites can send you surveys that correspond to you (according to your age, your habits, ...).
Generally, Internet users often ask this question : What is the best profile ?
To answer this question correctly, I would say that there are different profiles sought by these marketing research companies, because everything depends on the target audience of the survey. Which also means that it is not possible to complete all the surveys.
Nevertheless, know that there are many surveys about :
smoking and vapoteuses (electronic cigarettes).
travels : airlines, favorite vacation types, favorite destinations, ...
food : chips, fruits and vegetables, ...
drinks : especially those offered by this red and white company in 4 letters that everyone knows.
alcohol : especially beer and spirits.
fast foods : such as Pizza Hut, Mc Donalds, ...
news : elections, political parties, road safety, current affairs concerning your country, ...
Then, know that :
the students do not interest them or almost none.
it's recommended to have a job (preferably full time) as a worker, employee, manager or a higher status.
have completed at least secondary education
it's recommended to be the head of the family and ideally be the person who has the main source of income (through work) in the home. This is not mandatory, but it's advisable to participate in more surveys.
be the decision maker (for expenses, insurance choices, ...) in your home.
Additional info : If you want to complete the surveys offered by Samplicio.us, you will need at least a status of boss, director, manager or any other status with a high power of decision, because these surveys are for professionals.
Finally, know that the answers you give in the surveys should match those given for your profile. Otherwise, the surveys site will ban you for cheating without necessarily telling you.
Nevertheless, the survey sites will not check at home if the informations given are true.
Of course, you can change some data exceptionally.
For example :
your job may change once
your age changes only once a year
you may change car once at a time
and more.
But, don't alternate your answers between 2 different profiles, otherwise you will be banned for cheating. Indeed, if you change your mind too often, the surveys site will consider your answers as "unreliable" and your account will be removed from their site.
In short, as long as you stay logical, everything will be fine.
4.2. How many surveys will I receive per month ?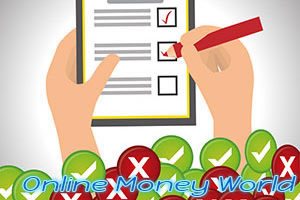 Once registered on one or more survey sites, you will receive random survey invitations.
Nevertheless, it's impossible to say how many surveys you will receive per month. Indeed, it already depends on the number of survey sites where you are registered, but also on your profile.
Moreover, if you live in France, know that Ipsos (who created the i-Say surveys site) indicates in its FAQ that 500 surveys are published per year in France. Many of them are about politics, but most of the surveys are mostly about consumers (for buying food, booking their vacations, etc.).
In short, the number of surveys that a panel will send you may increase at one time, then decrease at another time of the year.
As all this is a bit random (it depends on the news, events, customer demand, ...), it's better to register on several surveys sites to increase your chances of receiving and therefore also increase your income per month.
Important :
if you give answers that don't match the questions asked in the surveys, you risk seeing the number of surveys decrease sharply until the site puts you on the red list.
At that moment, it will be too late, and you will not receive any more surveys. So, always answer questions intelligently and especially read all the questions entirely.
the more seriously you answer their surveys, the better you will be seen by these surveys sites. This will allow you to answer a bit more surveys and thus earn a little more money than other members. In fact, survey sites first look for quality answers.
As you can see, Your-Surveys likes serious internet users (panellists) :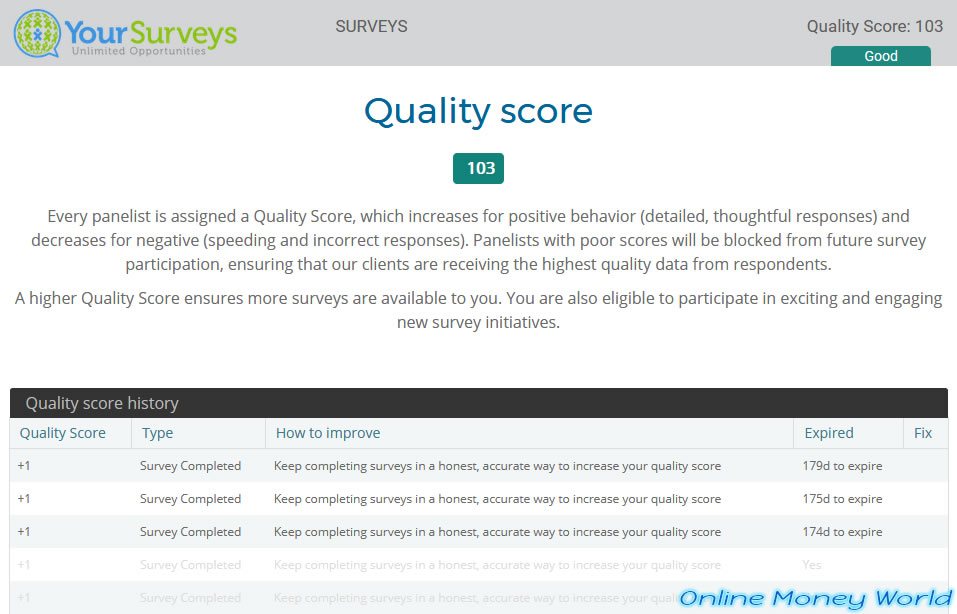 4.3. Why am I still excluded from surveys ?

This question comes up very often and there are several reasons for it that are sometimes dependent on you, but sometimes it's not your fault.
To begin, you need to check why you were excluded from the survey :
Unavailable or closed : surveys are still valid for a specific time. The expiry date of the survey is very often indicated in the email you will receive.
After this time, you will not be able to participate. It's therefore important not to hang around to answer the surveys that you will receive.
Screened Out or "you did not match the criteria required for this survey" : this means that the proposed survey doesn't match your profile (age, profession, ...). Although surveys are supposed to be sent only to members who match the profile you entered during registration, you may receive surveys that you don't match. This is probably the case "because" of their many partnerships with other marketing research companies. To avoid being sidelined, they let you try your luck.
Quota Full : this means that your profile matches one of the profiles sought for the survey you want to answer, but the marketing research firm has already interviewed the required number of participants for your profile. Which also means that the survey remains accessible for people who matched another profile also wanted for this survey.
In summary :
Unavailable or closed = the survey is no longer available.
Screened Out = you don't match the desired profile for this survey.
Quota Full = you match one of the searched profiles, but they already have enough participants for this surveys who have the same profile as you.
Then, when you are new on a survey site, since the site doesn't know you, it's very likely that you have a little trouble completing completely the first surveys.
But by dint of trying to fill them seriously, you will see that the site will trust you little by little and you can then complete many others surveys without any problem.
Important : it's normal that your profile doesn't correspond to all surveys, I also happen to be excluded from time to time.
Finally, here are some very important tips for not being excluded from the surveys :
at the beginning of each survey, they will ask you in which sector you work. It's important to always select "Other" or "None of these sectors". Except if the survey is provided by Samplicio.us, because for them, you must have important work and have decision-making power in your company.
take your time and always read the questions completely. To find out how long you have to complete the survey, just look in the email you received. This indication is always present.
pay attention to the trick questions present in the surveys. Generally, you will quickly spot them if you read or hover over all the questions and informations indicated in the proposed tables. (Examples : tick the answer "2" or please select the answer "Strongly agree".)
never select the "prefer not to answer" answer, you will always be excluded.
the answers you provide in surveys must always be the same and correspond to what you indicated in your profile when you registered.
uninstall Adblock if you had it installed in your browser and use a reliable browser like Google Chrome or Mozilla Firefox. Avoid Internet Explorer (IE) and Edge which can cause problems in some surveys because of their compatibility issues.
if you live in Reunion (France), select "France" when you register and not "Reunion". This will allow you to receive many more surveys.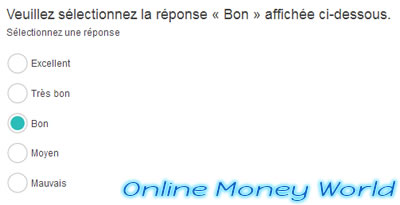 5. On which surveys site register ?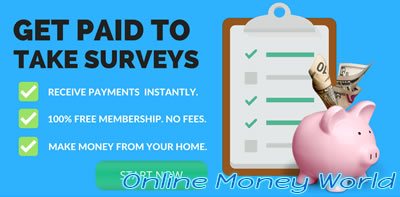 Since there are local companies (present in one place), national companies (present in several places in one country) and international companies (which have dozens see hundreds of shops, restaurants, ... worldwide), survey sites are not always available internationally.
Indeed, on the Internet, you will find :
In summary, you will not be able to subscribe to all survey sites on the Internet, as 99% of surveys are geographically targeted. Which means that most surveys you answer will concern the news of your country, but also the brands present in your country.
In any case, I advise you to register on several surveys sites using the same profile.
Warning : if you register on several surveys sites, I advise you to empty the cache of your browser between each survey site, because it's possible that they sometimes redirect you to the same surveys.